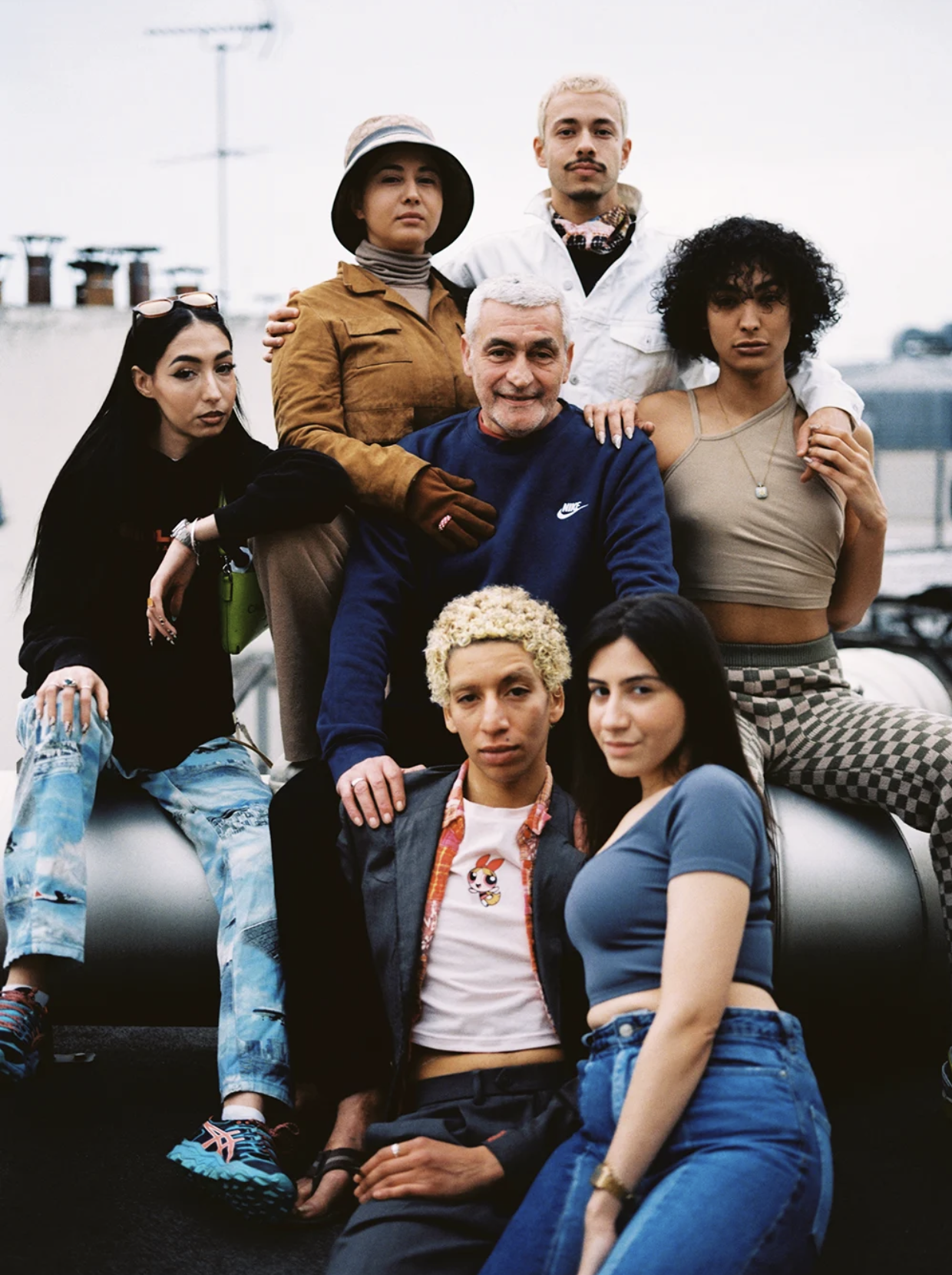 It's hard to put into words what it means to consider someone family. Blood, commitment, unconditional love – these are all components that may come to mind, but aren't as easy to give and nurture consistently, especially through sickness, hardship, intergenerational trauma.
For Kulturaustausch's "Im engsten Kreis ( IV/2023)" issue, I interviewed Mouss Ould Kaci and his children in Paris. Their profile first appealed to me because we share the same roots (Algerian), yet their family dynamics seemed completely different from what I'd always known.
I spent about 5 hours in their living room, talking about their life and sharing lots about my own woes, bonding with Mouss, his three biological daughters Sofia, Lili and Inès and his three chosen children Jackie, Lalla and Dourane. 
It was an incredibly healing experience, which I've tried my best to reflect in a little over 4000 words. What I love about this story is that it touches upon so many themes (Trans Identities, HIV, immigration…) yet it always comes back to one thing: love.
You can now read the full interview on Kulturaustausch's website (EN/DE).